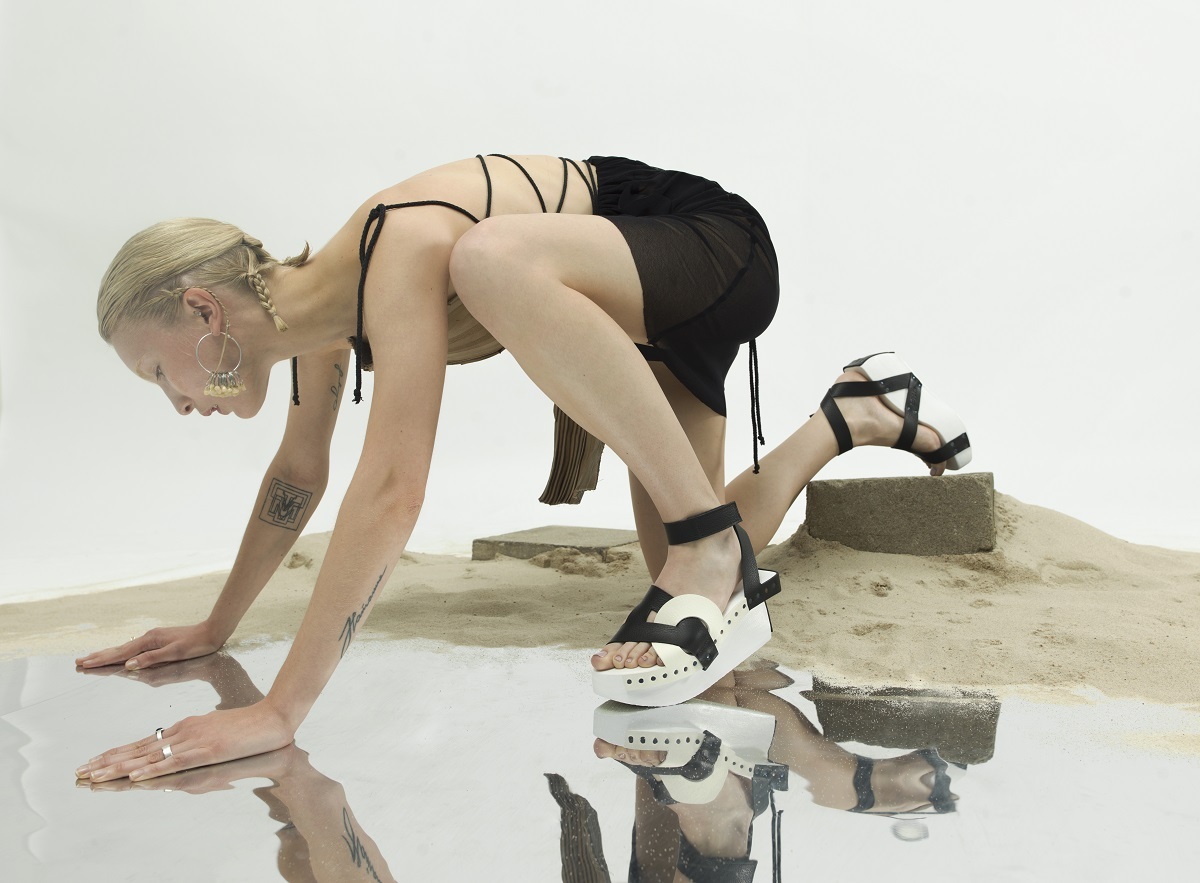 Life after the purchase —
here's what we found out
Since Trippen was founded in 1991 by Michael Oehler and Angela Spieth, an integral part of our identity has been to design and produce shoes with a responsibility to the environment. Over the years we have further aimed to discover how our customers experience the life of their Trippen shoes as they use them. In a recent survey, we asked our customers about their experience with Trippen shoes to observe more closely how our methods and actions impact the longevity of our shoes.

In our survey based on 865 respondents worldwide, 75% of them stated that their Trippen shoes lasted as much as 6 or more years. Our survey participants shared with us that they own on average 6-10 pairs of Trippen shoes, and 24% of our survey respondents have prolonged the life of their Trippen shoes by repairing them. Participants also stated that their shoes were taken in for repairs on average after 5 or more years.

We have randomly selected five respondents of the survey to be given a new pair of Trippen shoes with an included repair service, and from these winners, we took the opportunity to ask them for a closer look into the life of their Trippen shoes. Below are some excerpts from our interviews:

How long have you been wearing Trippen shoes, and how did you first come across them? What were your first thoughts?

Klaus S.: Good question! At least since 2006, but I can't remember. There was a TV report about Trippen back then. That's when we became curious. The combination of exceptional design, functionality, sustainability and local craftsmanship convinced us.

Damien T.: I bought my first pair after a trip to Paris (kind of honeymoon) with my partner. I was so happy with them, the feel of wearing slippers, yet wearing super smart and original shoes. This was in 2007, the beginning of a relationship with my partner and with Trippen! What I love about the Trippen shoes is that they are SO well made, comfortable and unusual (just like me)! And if I could, I wouldn't have my only six pairs, I'd have twenty! So you can imagine the pleasure that your announcement of winning a pair is for me.

Jill J.: I think I've been wearing Trippen shoes for a little over ten years. I think, I first discovered them online, at Farfetch.com. I couldn't believe how stylish they were and comfortable at the same time. I love Trippen shoes and are my favourites by far!

In a normal week, how much walking do you do, and where do you wear your Trippen shoes?

Klaus S.: Almost every day, sometimes several kilometres. Also at home - Zorro in wood, for example, and Klimt which is just super comfortable!

Damien T.: I walk, while in England, 25 km on average a week. So, I would walk in the street, through parks and on the pebbly Brighton beach. I wear them usually for work and casual activities, and for a more dressy evening look I would wear my Devils

Jill J.: I live in Atlanta, Ga. and it is a non-walking town so I don't do much walking here. Last week I was in New Orleans and wore the Zorros there. I usually take them with me when I travel because I know that I will need to wear comfortable shoes.


What kind of repairs have you had done for your most-worn pairs of Trippen shoes?

Klaus S.: What models I do not remember. It was once a velcro strip and soles at Closed shoes. Box sole is "indestructible". But some models are simply rarely worn. But ultimately, the quality and durability are outstanding.

Damien T.: On the Fold I had the sole changed as worn too much on one side, the inner heel was redone too. My Tödi had several pairs of new laces but had not been repaired yet, they need to also have new soles and the top part to be re-stitched.

Jill J.: I haven't needed to do repairs.

We are very pleased to find out that our customers have such an enduring relationship with their Trippen shoes. Some of the main elements for making our shoes long-lasting have been avoiding the use of glues in shoe constructions and fully stitching soles to uppers. This way we increase the strength of the shoe as well as allow shoe owners to have the sole replaced when worn out. Compared to popular trainers whose life span is on average 1-2 years and can't be resoled it is a significant advantage. In terms of materials, we are prioritizing the use of vegetable-tanned leathers. We choose Vegetable-tanned leather because of its lighter environmental impact from naturally-occurring tannins. The vegetable-tanning raises production costs because of how time-intensive the process is, but it is much safer to work with than chrome-tanning, and its longevity is unparalleled.

Although we also understand that the term sustainability is very multi-faceted, we have observed how making longevity our primary strategy for sustainability has enabled us to make great strides towards a lower environmental impact. It is important to us that our customers are involved in the process as well by giving them the option to repair their Trippen shoes, and by choosing production methods that creates long-lasting shoes. We hope to include the life after a shoe's purchase into the sustainability conversation.